Handheld Gimbal
We provide three Gimbals, the Maxima MX30, the Freefly Movi M15 and the DJI Ronin. All dedicated to different Jobs and Budgets.
The Maxima MX30 is the ultimate professional Gimbal which can handle cameras up to a Arri Alexa or smaller cameras like REDs and Alexa Mini with heavy lenses i. e. anamorphics or zoom lenses. Time to set up or changing lensens is minimal because of the Maximas clever design and powerful motors.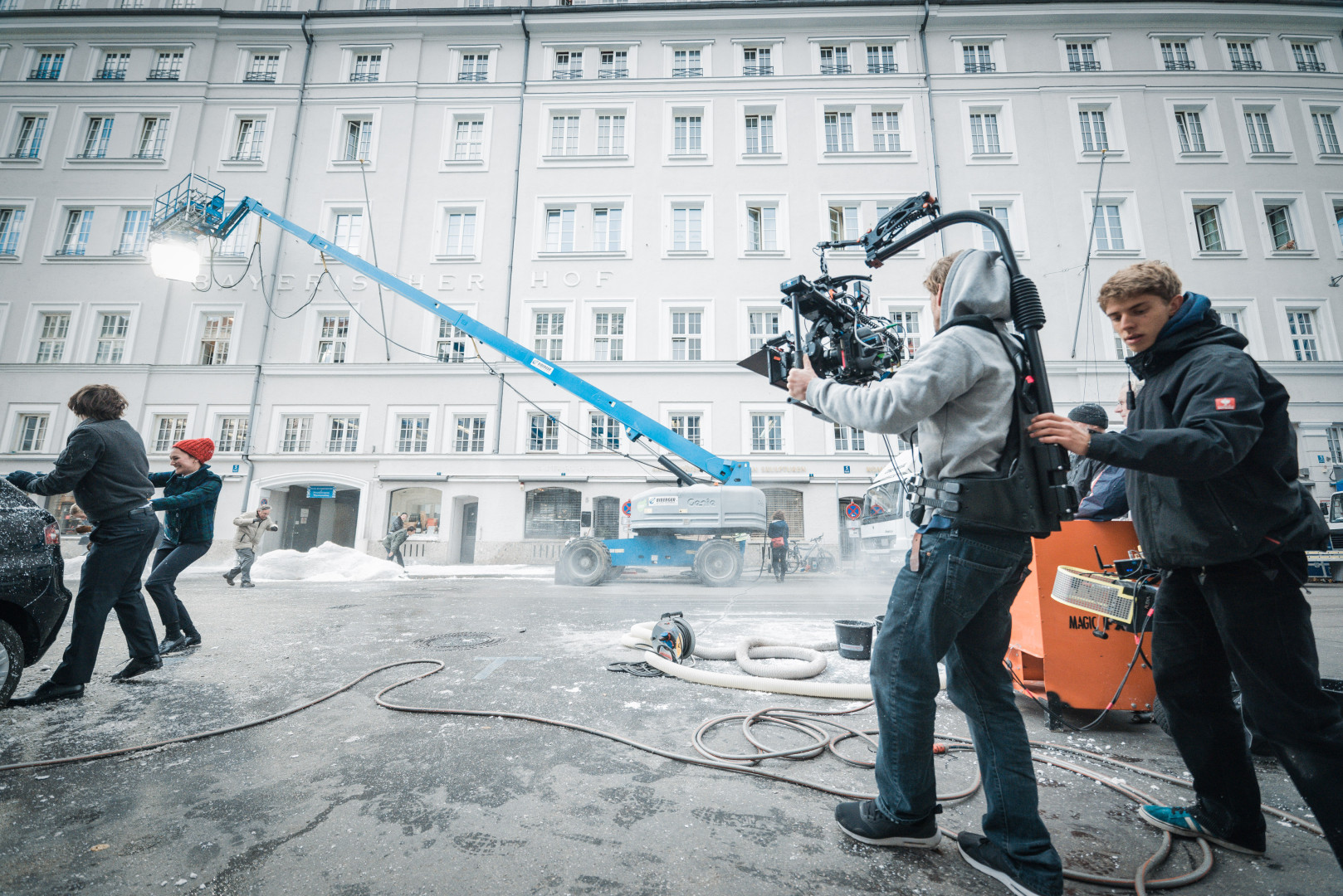 The Movi M15 is the most lightweight gimbal in the professional market and can make special moves more easy. It can handle a Alexa Mini, RED Dragon, Ursa Mini etc. with light to medium lenses like Ultraprimes, Cooke Mini, Zeiss Highspeed or the like.
The Ronin is the right tool when no heavy camera is needed and the budget is low. It can handle setups like the Movi M15 but ways in a little more.
To make operating long takes or intense days possible we found the best support for handheld gimbal work in combining a Walter Klassen Flex Vest (made for steadicam operators) with an EasyRig gallow topped with Flowcine Serene. This takes the weight off your arms and distributes it over your whole torso.
Driving Shots / Shotmaker
We can transform every vehicle into a tracking vehicle.
With our different shock absorbers and isolators we turn everything like a bike rickshaw, boat, train, bus, transporter, pickup etc. into a camera vehicle that can track your story or moving actors.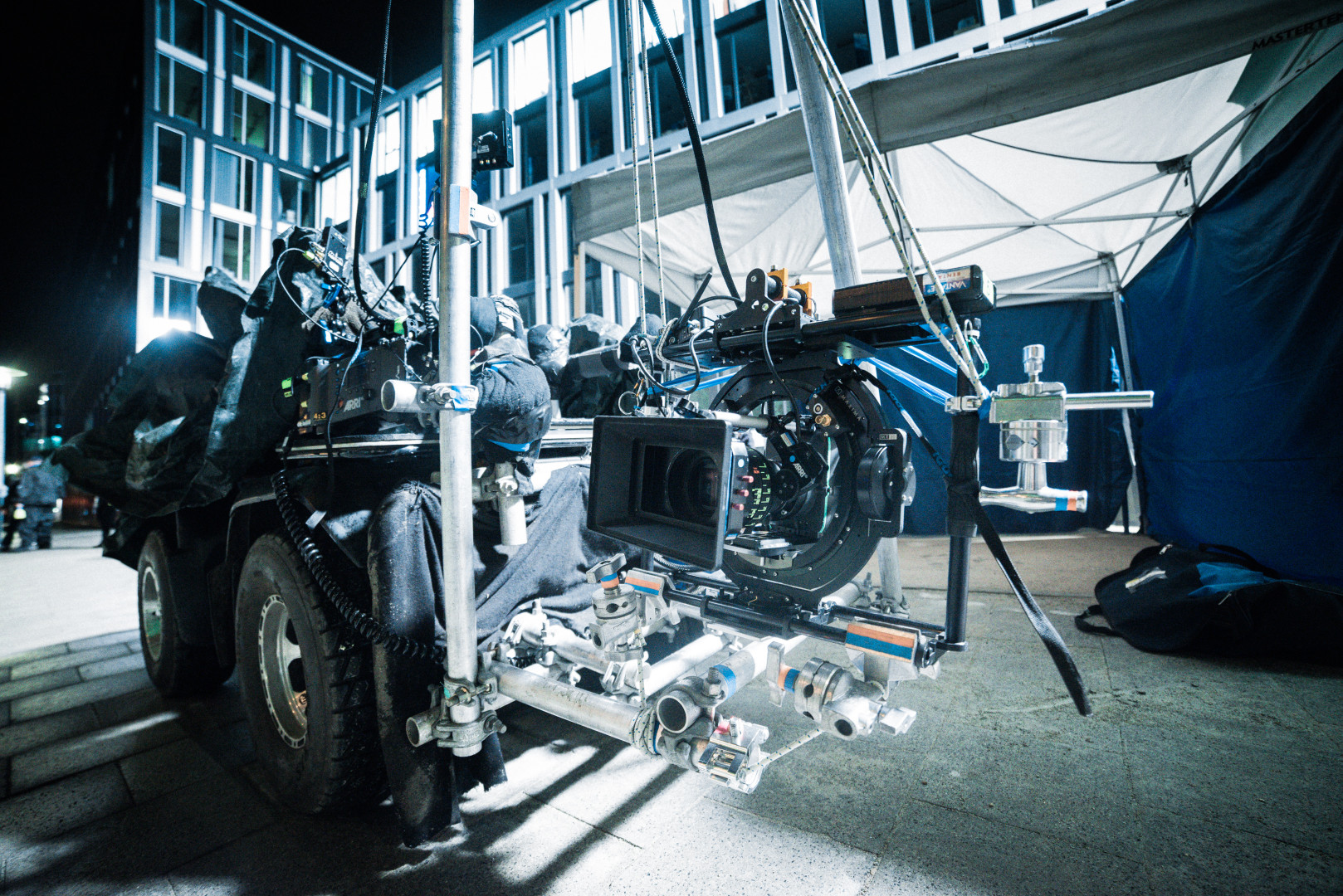 Especially with the new Black Arm from Flowcine tracking in uneven terrain or bumby roads turns out extremly smooth.
Because our stabilizers are relativly small compared to big heads like a Scorpio or Libra Head, we can rig these to small, flexible and cost effective vehicles.
With the Maxima MX30 or Movi M15 and a special car and crane we can also build shotmaker cars that are able to change camera positon and height without stopping and alternating the setup.
With the help our experienced grip Hagen Raeder everything will be safe and ready to shoot in time.
Of cause we can also provide an operator and technician for any setup.
Cablecam
New to our portfolio is the Speedline Cable Cam.
With this tool you can let your camera fly through woods, buildings, streets as well as over water, audiences, show and sport events etc.. We only need two reliable anchor points with clear sight in between and a distance not over 200m.
To make things even more easy and faster we customized a van to function as an anchor point. This is extremly helpful in urban areas where it can be hard to find two of these at the right position and distance needed for the shot.
The Speedline Cable Cam can be outfitted with our Maxima MX30, Movi M15 and DJI Ronin. With the Freefly Mimic of the Movi M15 intuitive operating with a pan bar enables every DOP or Operator to get the shots they envisioned.
To set up everything fast and safe we provide grip, technicians and operator if needed.